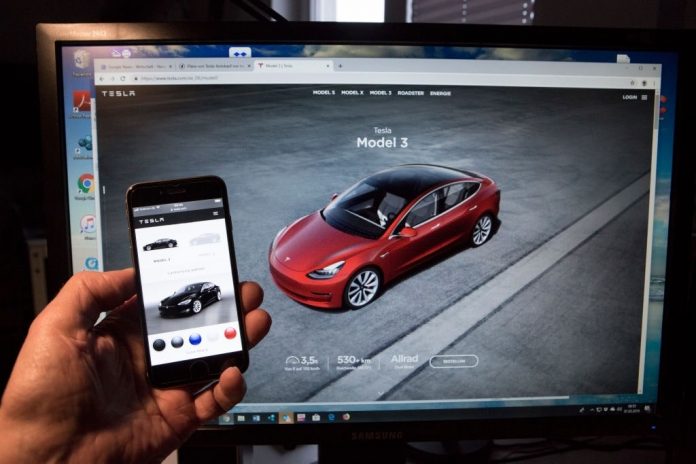 Gone are the days when a Damsel in Distress would await her Prince Charming to come riding on a white horse and save her in the nick of time. For starters, patriarchy doesn't exist anymore. Damsels, nowadays, are strong enough to deal with distress on their own. And in case you find one looking for help, she'd prefer to stay in trouble instead of jumping onto a WHITE HORSE with you!
However, if you are driving a car, then that's a different story.
All kidding aside, your wheels can make a significant impact on your social standing. Believe it or not, but that's how materialistic the world has become. Besides the repo, we also have some car geeks among us who drool over fancy wheels.
When it comes to buying a car for themselves, Autotrader found that people spend 59% of their time looking for options online. So, even if you are not a car-freak, and just an average person trying to find a car for yourself, it takes a lot of patience and hard work to find a worthy vehicle.
Buying From the Dealers
Given the tough economic situation of today, you must be Richie Rich to buy the car of your dreams. For the rest of us, used cars are equally delightful. Regardless of your financial limits, shopping from the dealerships is one of the best options. They cover your purchase by guarantees and after-sale service.
Thanks to the digital landscape, you can now buy a vehicle online from across the globe. Online car dealerships are gaining popularity lately and rightfully so. They give you the peace of mind, combined with competitive prices and a massive inventory to offer you the best options.
Those flashy wheels you always dreamt of can now become a reality!
Best Online Car Dealerships
In this blog, we have mentioned some of the most reliable car dealerships online that have a wide variety of cars, and are a trusted name:
#1. Auto Trader
What started as a magazine has surprisingly turned into a thriving online car buying site. When you look for new or used vehicles on Auto Trader, you can put on filters like fuel economy that you prefer, interior or exterior specifications, along with a host of other parameters.
The company recently discovered that most car buyers are uncertain at the start of the shopping process. When they first begin to shop, 6 out of 10 buyers are open to considering multiple vehicle options. In light of this discovery, Auto Trader makes sure it brings all possible options right on your screen.
#2. Auto Coin Cars
Auto Coin Cars is an online forum to buy cars which is unique in the way that it has brought together multiple car dealerships on one platform. These dealerships offer you a chance to buy cars through bitcoins.
Buyers can buy using Bitcoin, Ethereum, Litecoin, etc., which are converted through an exchange into currency. On this forum, you can access a broad spectrum of cars ranging from vintage, classic as well as sports cars.
The website features cars from several reputed dealers like Redline Specialist Cars and others who offer the most reliable cars at affordable prices. These cars also come with guarantees and after-sale service options.
Although based in London, Auto Coin Cars have buyers from all over the world. The platform already has over 3 million cryptocurrency wallets in the U.K. alone. This illustrates the growth potential for this market in the future. 
#3. CarsDirect
CarsDirect is an American online automotive research portal and car buying service. Headquartered in El Segundo, California, this portal allows the buyers to research the price and insurance. They can also purchase the vehicle.
This website has a simple interface that makes it easy to use for all customers. Its search results contain offers from owners and dealers. If you manage to find the car you were looking for, you can push the process further by asking for more details or requesting a particular finance pattern.
#4. Car Gurus
If you are looking for cars within a budget, Car Gurus is the place to be. It ranks the cars according to the reputation of the dealers. The best part is, it goes a step ahead to state the price of a vehicle according to its market value.
This transparent pricing policy enables you to determine if this is the right time to buy a car. Its proprietary algorithms search through millions of cars for the perfect match for each buyer.
You can glance at the vehicle history, how long has it been on the list, and what were the price variations over time. It allows you to buy cars that have been on the list for too long at reduced prices.
#5. Hemmings.com
If you have a special corner in your heart for classic wheels, Hemmings.com is like a wonderland for you. This site is practically a blast from the past. Be it Studebakers from the 1930s to the vintage models of the 70s, you can find them all here.
It also offers tools to find specific car parts and services for the car you already have. It even publishes a daily newsletter. It consists of all the findings and resources meant to enthrall classic car lovers.
Also, there is a virtual storefront where you can buy merchandise like books, apparel, and die-cast models.
#6. Vroom.com
Vroom lists the certified used cars, and each vehicle must surpass a 126-point inspection before it makes it to the list. This website specializes in pre-owned, low-mileage vehicles. All cars come with a free CarFax vehicle history report so you can feel confident that you are making a reliable purchase.
Since its initiation in August 2013, the company has raised over $440 million in Venture Capital and Private Equity. Currently, they are only operating in the U.S. and deliver cars nationwide.
Final Thoughts
The Beepi Consumer Automotive Index stated that when asked about car buying alternatives, 54% of the participants said they would "love" being able to sell or buy a car from home. 
While we cannot ignore the ease that this process brings, we advise you to be vigilant throughout the process. Make sure the car dealerships you are buying from is legitimate. All the ones listed above are a good place to start your search.
About Ashley Rosa: Ashley Rosa is a freelance writer and blogger. As writing is her passion that why she loves to write articles related to the latest trends in technology and sometimes on health-tech as well.  She is crazy about chocolates. You can find her at twitter: @ashrosa2.