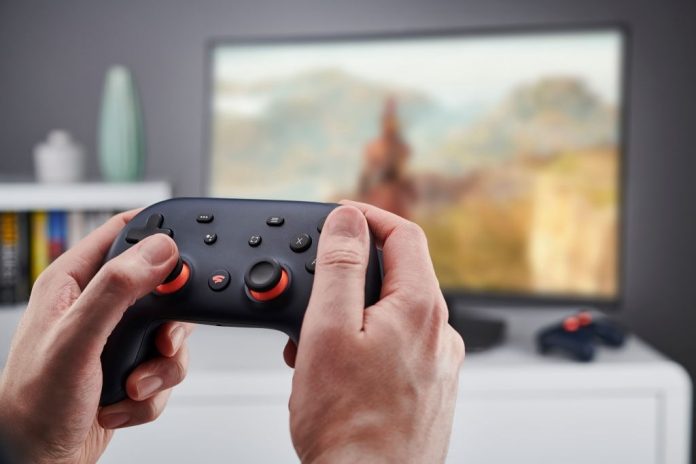 Ask any gaming geek, and they'll all agree on one thing – the euphoria of winning a game is indescribable – Source
Watching your name in the leaderboards, killing your opponents, and earning those bonus points brings you a whole new level of thrill.
Yet, it is also true that only a few games succeed in striking a chord with gamers. Developers work hard to incorporate dynamic challenges and goofy elements, but the storyline may be poor. Or the game may seem unreal, at some point.
According to research published in Computers in Human Behavior, the features related to punishment (losing a point) and presentation (graphics, sounds) were most important for inducing a flow state. It is when the player gets engrossed in the game, and everything else became oblivious to them. Social and reward features were also associated with the flow to some extent.
Having this in mind, think twice before you shrug off a feature suggested by your teammates. You might be risking a significant number of leads.
A smart move would be to know all the features that make a game engaging. After all, you do not want your users to log out and discard the game minutes after installing it.
5 Best Gaming Features
Here is a list of some essential components to design a fabulous game:
#1. Challenging
For the game to appeal players, there must be an objective from the start. This objective can comprise a physical obstacle, a puzzle to solve, or getting rid of an opponent in the field. It is this objective of the game that determines its content, format, and execution.
As the player achieves these objectives, they allow him/her to make progress towards mastery. You should make sure all essentials required to fulfill a quest are available within the game. According to Wood et al. (2004) in The Structural Characteristics of Video Games: A psycho-structural analysis, 74.4% of gamers find fulfilling a quest as an important characteristic of the gaming experience.
You can only craft a challenging game scenario if you study the demographics of your target population.
In case you want this game to be meaningful or make the gamers learn important life lessons, incorporate relevant challenges. Take time-management, for example. You can design a game where the protagonist has to deal with quality and time constraints or time and budget regulations.
When people realize how the games help them learn important life lessons through a unique design, they become more proactive.
#2. Interactivity
Players are the lead actors of your game. To keep them glued, make sure you hand them over the power to decide. Minimize passive activities and keep it as interactive as possible. The introduction of highly technical gaming gadgets and software has enabled gamers to use verbal cues for directing their character in the game.
Therefore, allow the player to walk within the scenario and relate to the virtual setup. Give them the power to lead the contest. Also, these days', gamers can play with their friends and communicate with them at the same time, like in PubG. Using tactics like these will enhance interactivity.
#3. Strategic
Most players of this age do not believe in traditional punishment and reinforcement gaming methods. Instead, they want to handle the reins of the play. Let them decide and make relevant strategies. When they have more control over the odds of achieving an outcome, they simply do not want to exit. Moles in Holes by Unlimited Gamez Mo is a brilliant example of a strategic game.
Serious games are a perfect combination of strategy and chance. Players come across issues in the game based on chance, and they have to resolve those issues using a strategy. Resolving these objectives through tactics gives the player satisfaction and confidence in real life. They learn how to peel the multi-layered objectives and achieve self-worth.
Essentially, all gamers enjoy a feeling of "agency." (Extra Credits, 2012) The concept of controlling their destiny develops a sense of empowerment. In such a composition, they have an option to achieve a different end and find a broad spectrum of rewards.
#4. Aesthetics
Aesthetics hold power to pull people and retain their attention throughout the gaming session.
It enables the people to engross in the game, so much so, they become unaware of what goes around them. Speaking of this, Derek Laffan of the Dún Laoghaire Institute of Art states that if a developer needs the game to be more immersive, he/she might need to input a spectacular graphical component or intricate sound features.
Games can engage players in a micro-world. Sort of a magic circle that everyone shares. It has to be remarkable enough so that the gamer stays on edge and doesn't want to leave. Any compromise on visual appeal will not reap well for your game.
In case you are facing budgetary constraints and can't hire a professional graphics designer, you can always go for online tools. Open Game Art and Game Templates are quite popular among developers lately.
#5. Customized Feedback
Feedback is essential for games to be fun and engaging. It viscerally shows players an impact of their actions. When the player knows their progress and the loopholes in their gaming, they are more enthusiastic about making changes in their gameplay.
You should integrate algorithms whereby every individual gets customized feedback on their performance.
As the player masters the game's ruleset, it brings immense pleasure to them. And this mastery only comes when you offer assistance and advice to the players at every step of the way.
Final Thoughts
The evolution of time has brought us to a place where players have extremely high expectations from developers.
They analyze the three C's of every game – challenge, choice, and consequence. If the game seems to falter in either of these areas, they will not go for it. While you are working on the C's, you should also ensure if your game tells a good story.
Among all these elements, deciding upon the perfect design includes tweaking and testing repeatedly. Do that, and your players will stay hooked onto it for a long time.
Building something new? See if your design checks all the features we provided. Don't forget to share your opinions with us!
Author Bio:
About Ashley Rosa: Ashley Rosa is a freelance writer and blogger. As writing is her passion that why she loves to write articles related to the latest trends in technology and sometimes on health-tech as well. She is crazy about chocolates. You can find her at twitter: @ashrosa2.