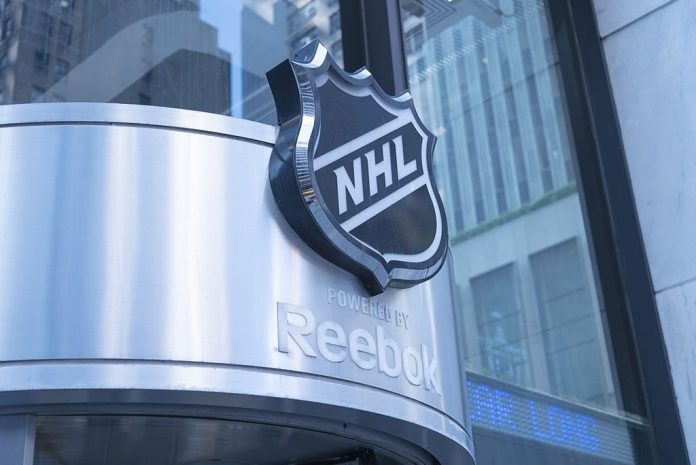 Last we heard, NHL was suspended indefinitely to fight the spread of the novel coronavirus. Here is some news to knock you off your feet. The league is going to hit the ice on Jan. 1, 2021.
The way the game will be staged is changing. One certain thing is there won't be a season-long bubble. Conversations are in progress regarding whether the games will be held in hubs or with travel. The players might play for 10 to 12 days straight, go back home for a week, and then start again. Testing protocols will be in place, of course.
So, Which Networks Broadcast NHL Games?
Excited about this season? Then you better plan out how you will be watching the games. For that, you need to know where the game is broadcasting. Those who have cable and these networks are all set to watch the games:
NHL Network
NBC Sports Network
NBC
Other regional sports networks
NHL games are nationally broadcasted on these networks throughout the seasons. Regional sports networks may not cover all games, but you will be able to see matchups featuring your local hockey teams.
NBC and NCB Sports Network are your best bet when it comes to watching the entire season. These networks also broadcast playoffs and Stanley Cup Finals, so if you are a sports fanatic, you need these channels in your life. NHL Network is also a great source to watch the games throughout the season. However, this network's programming is dedicated to reruns, hockey analysis, league highlights, and documentaries. For best coverage, stick to NBCSN.
Where to Get These Networks?
Most cable and satellite TV providers carry these networks. NBC is likely included in the basic tiers of TV providers. If you want robust coverage for all sports genres, go for the top tier.
Best Sources for Out-Of-Market NHL Games
Don't have a TV plan? It's still possible to watch the season. NHL Center Ice, and NHL.TV are two of the best out-of-market sources to watch NHL games. These sports packages could cost you more than $100. Before you commit to these, check out this intro of both:
NHL Center Ice
It's an add-on sports package that broadcasts up to 80 live games during the regular season. Subscribers can watch live games on your TV or mobile. It's mandatory to have reliable Internet service such as Spectrum Internet since you would live streaming to enjoy the experience. TV providers also sell NHL Center Ice as an add-on. Its subscription costs around $165 for the full season.
NHL.TV
In case you are wondering what it is, it's a live NHL streaming version of NHL Center Ice. Streaming is available via the NHL app. You may not be able to get all in-market games with this streaming service.
This streaming service costs $144.99 for complete access to all out of market games for a full season. You can also get single steam full pass season if you only care about your favorite franchise.  NHL.TV offers a monthly pass ($24.99 per month) to let you watch all games you would with a subscription.
Do Live Streaming Services Carry NHL Games?
Watching NHL games through live streaming is tough. Not all services carry the NHL network. Even if they do, they don't feature a full line-up of regional sports networks. The basics are covered, though, as you will have NBC and NBC Sports network.
For best NHL coverage, TV providers like Spectrum have their sports package featuring NHL Network and NHL Center Ice featuring your favorite hockey team in HD. Getting a subscription through a cable TV provider is affordable compared to subscribing to the service separately.
Will There Be Fans There?
If you hoped to get tickets to the game, the news is disappointing. So far, there is no update on whether or not the crowd will be allowed. It's possible for teams to play at their home arena.
Right now, each state has its own SOPs for social distancing so it's hard to say anything. Looking at the current statistics regarding COVID-19 cases, it's conceivable for the game to start without fans. However, how the game starts doesn't necessarily mean that is how it will be finished. So yes, there is some bit of hope.
Summing Up
Cord cutters can watch NHL games live through the NHL.TV's subscription. Those who have cable, NBC and NBCSN are great for live coverage. Or you can reach out to providers such as Spectrum to get NHL Network and NHL Center Ice. All you need to do is call the Spectrum phone number to find out about its packages that include these channels.