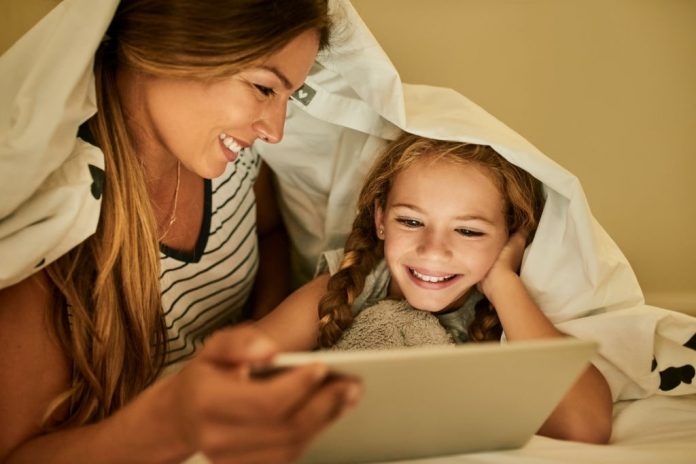 The World Wide Web is a scary place especially for children that don't really understand its dangers. You never know who they're interacting with online or which website is safe. Stranger danger takes a whole new meaning online. You need to have a parental control setup to keep your children safe from unethical exposure.
Even if they're not being directly targeted by people, they might come across content that is not suitable for their age. You might not know what they've been up to till you hear them using swear words innocently, ignorant of its meaning. Not to forget the pop-up ads for things you won't want them to see. The impact of these things cannot be measured and you never know how or to what extent it might affect them psychologically. In such a case it is better to be safe than sorry.
Kids today are smart and they will find ways to circumvent it all. However, there are still ways you can protect them. Here is a list of devices and apps you can use to ensure their experience online is a safe one.
#1. Gryphon Smart Mesh Router
The Internet cannot be controlled per se, but you can control what part of it can be viewed in your home by controlling the router. The sleek Gryphon Smart Mesh Router offers all that you could possibly want. Equipped with six internal tri-band antennas and 3 Gbps, it can cover up to 3,000 square feet area. The powerful mesh network offers congestion-free browsing and lets you manage screen time by device, bedtime or homework time restrictions, browsing history, YouTube filtering, safe search and more.
This parental control device enables Parents to pause internet access immediately, set up multiple users and can even give approval for the website as well as extend bedtime from anywhere with ease.
#2. Syfer Smart VPN Router
Another great router your can get is the Syfer Smart VPN router. Powered by AI, it automatically detects security threats and helps protect your family from ransomware, phishing, and malware in general. With children, all of these threats multiply tenfold since you never know what they might do if not supervised. They might use your card to order toys off of Amazon or share the card details at an unsafe site. The latter can prove to be really harmful. This router can help you avoid that. The data is also encrypted and Syfer doesn't track your online activity which is great.
Apart from these features, the Syfer VPN provides a range of parental control options that ensure your child has a great online experience. This too provides safe search as well as safe YouTube access so you know your kids will be safe.
#3. Eero Pro mesh WiFi Parental Control System
This router allows you to filter out the illegal, adult, violent content for specific profiles. Create a separate profile for your kids on your network and you won't have to worry. The best thing is that it won't impact your internet activities.
Some other great feature eero boasts off is how they manage to filter new content in real-time. The Secure feature also works on every device connected to your network which is great. On the downside, it doesn't have a URL- blacklisting feature and to get the more advance option you'll have to pay.
#4. Qustodio
While routers give you a lot of control over the internet at home, the second your kids connect to the internet outside, all your hard work goes down the drain. This is where apps come in and Qustodia software is a great tool, to say the least. Available in Mac, Android, iOS, Kindle and Nook along with Windows, it has all your devices covered.
You can set rules and schedules, block pornography and other adult and illegal content. If you get the premium version, you can also monitor SMS and access social media controls. One of the most comprehensive control apps in town, Qustodia is a God-send. The only downside is that you will have to spend some cash to get the best.
#5. KidLogger
No app will be as detailed as Kidlogger. One of the best apps out there, it not only tracks what the children are typing or the websites they visit, but it also records which programs they run and what screenshots they take. If you're concerned about who they may be talking to online, you can activate a sound recorder. It doesn't get more thorough than that. Consequently, if they're older and mature, you can roll back on the controls and give them privacy. Since it is compatible with Linux, Windows, macOS, and Android, your device is probably covered. However, the free version only covers one device, so if you have more children then you'd want to get the premium version. It has a few great features so it'll be worth it. After all, when it comes to your children you want to give them the best.
#6. Wondershare Famisafe
Before you settle on an app, you might want to try out a few and see how they work. While you're exploring, you must install Wondershare Famisafe. Designed for mobile devices, it can be installed on up to 30 devices at a time and contains all the standard tools needed to keep children safe. You can set time limits and block inappropriate content. This app can also detect when inappropriate pictures and text messages are being shared and alert you. It also allows you to block games and the best part, monitor where your children are using GPS and geofencing. Suffice to say having this app has its benefits.
Final Word
Surfing on high-speed internet is great. You have the world at your fingertips. You can easily subscribe to a great package online, for those living in Cleveland, Spectrum Cleveland Ohio can take care of your internet needs. However, the journey doesn't end there.
Safety on the internet is extremely important, especially when it comes to children. You want to protect them from anything bad out there and while it can be difficult at times to do, there are apps and devices that can help you by sharing your load. Make the most of them and surf safely!